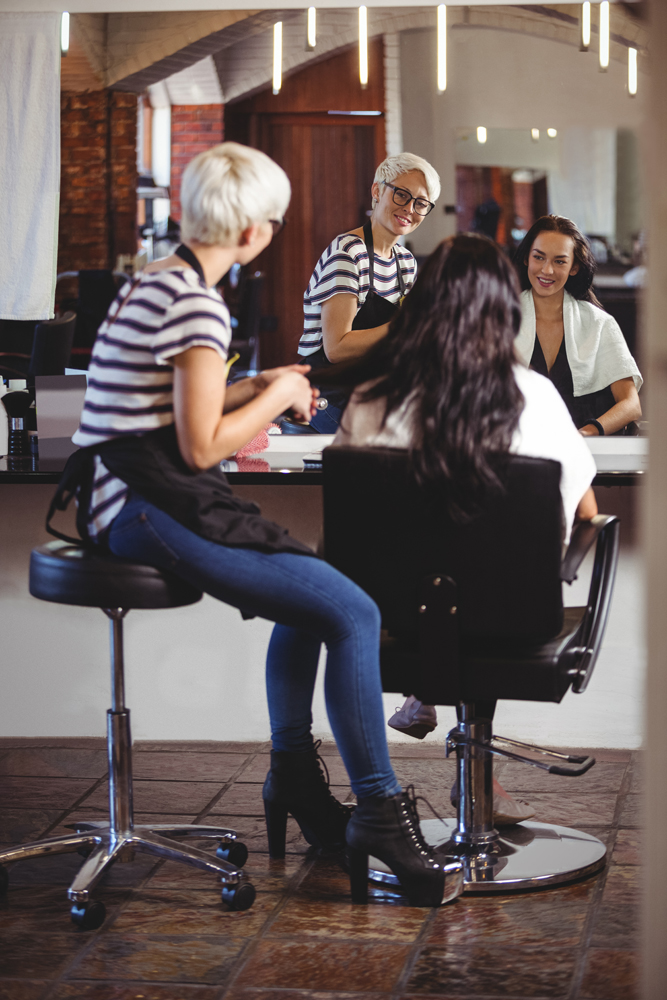 If you had to name an organization that you think excels in delivering top quality service to its patrons, who would it be? Our first thought would be Disney. Think about it. You round the family up, driving or taking a flight. You spend an enormous amount of money and had to deal with huge crowds and endless lines. Outside of your pictures and Mickey ears, you don't really leave with much outside of your memories of time spent with your family.
When John Amico, Sr., (founder of John Amico School of Hair Design and Professional Hair Care Products) is educating his students, he uses Disney as an example. He says that after your trip, assuming you had a good time, you tell people about your experience. You might say things like, the park was clean and there was a lot of attention to detail. After hearing all of these accolades, your friends might be interested in going too.
John recommends to his students and salon owners to do a thorough examination of their client service policies and to pay close attention to details. If your clients trust in your business, chances are that they will talk about their experience to family and friends, which could generate referrals. Amico has a list of salon touch points to help ensure success.
First things first. Look at your salon from the outside from the perspective of a client. The windows, signage, logo, front door, etc. First impressions are everything. Are the surroundings clean? Pleasing to look at?
Is the staff trained to acknowledge the client the moment they enter? Even just a wave and a smile from the receptionist is vital. Does your salon provide client beverages? Did your receptionist offer that drink? How about salon tours for a client's first visit? What kind of greeting does the receptionist give? Do they greet a customer by name to make them feel welcome?
Now comes the consultation with the stylist. They greet the person and discuss their wants and needs. Then follows the trip to the shampoo bowl. Here is where you need to be strong. Strong in offering upgrades such as scalp massage and/or specialty treatments. For example, Amico's schools and salons carry his 'five minute miracle' Minerali Oil treatment containing several oils and minerals that rejuvenate the hair.
Next we move on to the stylist's station at which point the stylist reconfirms the consultation agreement and provides the services. At this point, the hairdresser will give their client tips and recommend products needed to maintain results. Giving them that education both shows your passion and empowers the customer by giving them their own haircare regimen.  If the stylist performs all of their touch points professionally, it will likely form a trusted and lasting relationship with their customer.
Finally comes the equally important checkout experience. Make sure your front desk is prepared with the professional products you have prescribed personally for your client. A brief synopsis of everything discussed should be stated. The receptionist should prebook for the next appointment. To ward off any buyers remorse of product purchases, reinforce your salon's guarantee of products and services. You could offer things such as a free bang trim. Be sure to create an opportunity for them to refer friends and family by offering a gift certificate towards their next visit or a free product for their referrals.
The last touch point is the sincere goodbye, which typically should be personal with a heartfelt handshake or a hug. However, COVID-19 precludes us from doing this. Convey these feelings with your voice and any personal touches you think of. "Business is always built upon friendship. Your relationships with clients should be real. You have got to love your clients… be passionate" says Amico. He has a term for his client service techniques – "supernatural." Provide them and you will make lifelong friendships, not just a string of customers.