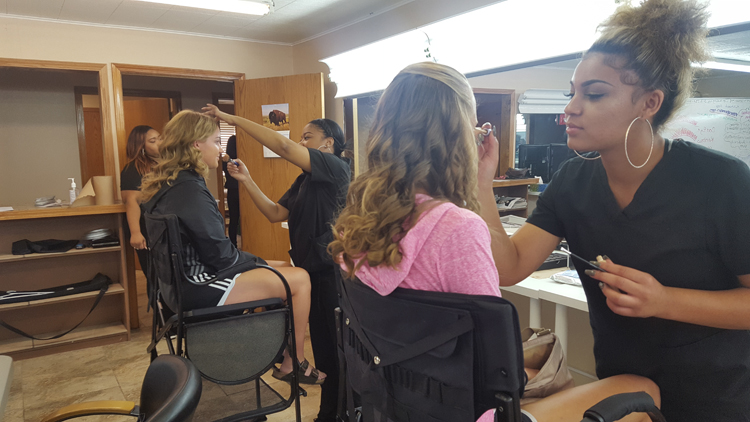 Hair designing is an art that needs to be carefully catered to the clients on the pursuit of stylish hair. The shift for fashion and staying in trend is to be felt everywhere among the people of all age groups. That is why the boost in demand of the hair design professionals has become a rhapsodic phenomenon. The great demand for hair design and hair styling has left a broad scope for the professionals to fill the void with personality-oriented services.
You can also be a part of this growth-centric demand and become a figure renowned for your outstanding potentials in hair design and associated beauty services. Illinois and Chicago have the plenty of clients who are always on the hunt of outstanding designs and styles for extraordinary contemporary fashion appeal.
Enrolling yourself at a hair design school in Illinois, you have the opportunity to get ready for the demands of the beauty industry. There are several hair design schools in Illinois imparting barbering skills, hair designing and styling techniques, and training at the same time for the diversities of hair coloring. But you should choose one that better defines your hair designing efforts, learning quest and take you to the next level of hair designing.
John Amico School of Hair Design, the most sought-after hair design school in Illinois brings the course curriculum based on all sorts of modern advancements in hairstyling. From the very first day of your learning at this hair design school, you have the hands-on experience and you start transforming the look of your clients in a very exciting manner. John Amico, the popular beauty icon and the celebrity stylist trains you for the next level career at his accredited hair design school in Illinois.