John Amico has done it again! Get sleek, straight, shiny hair without the harsh chemicals!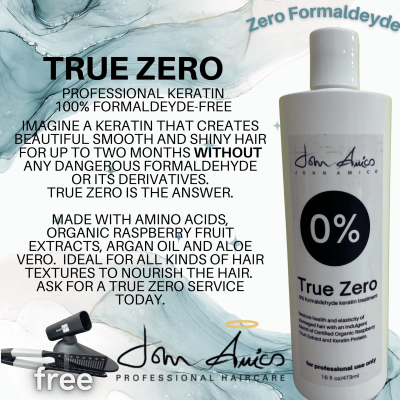 BRAND NEW! True Zero with NO formaldehyde or its derivatives.
Keratin building blocks of amino acids give hair a sleek and shiny finish.
Service lasts for up to 8 weeks.
Key ingredients: Argan oil, Raspberry seed extract, and Aloe Vera.
Seals and protects the hair strand.
Clients, simply request the True Zero Keratin during your appointment.
Salon Professionals, Log Into Your John Amico PRO account to unlock your wholesale pricing.