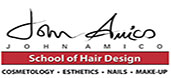 The JA Difference 5-26-15
*******BE IN THE TOP GROUP IN ATTENANCE AND GO ON THE BOAT CRUISE THIS SUMMER TO LAKE GENEVA, WISCONSINI********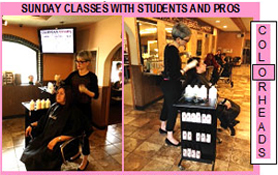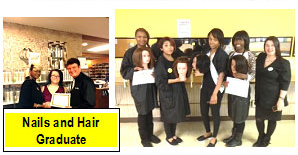 Personal Achievement Training ..Great Class..Miss Stacie Razzle Dazzles Professionals as a A+ Hair Colorist.
Sunday MAY 17 Students were welcome to attend, Some got as much as 7 hours and if you are over contract you have saved $70 plus you would have learned great color.
NEED HOURS ATTEND THESE ADVANCED CLASSES
Champion College Services Helps all JA Students. For Federal Student Loans, we have hired Champion College Consulting Firm who will help you with your student loan, they can represent you to your loan processor. All cost with Champion have been paid by the School so you never default. You can start ahead of time and Build Your Credit WHILE IN SCHOOL.
Each hour you miss in school could cost your $10 per hour in over contract. Dont' leave early!
School schedules are as follows:
Full-time: 9 AM to 5:30 PM, Tuesday, Wednesday, Thursday, Friday and Saturday

Three-quarter time: 9 AM to 3 PM Tuesday, Wednesday, Thursday, Friday, and Saturday

Halftime: nights, 5:30 PM to 9 PM Tuesday, Wednesday, Thursday, and 9 AM to 5:30 PM Saturday
Can't Make it to School.
Call 708 631 25245 Miss Deb or leave a message.
Student Services open door office hours are 2-4 p.m. Tuesday through Friday and students are also able to make appointments with any of staff ahead of time if there's an issue they need to discuss that might take more than 5 minutes. To eliminate a line waiting make an appointment.
Please inform student services office of any address or phone number changes
Next To Chicago Chicago Students being presented on Stage this is the HAPPIEST DAYS FOR JA AND STAFF
JA Student's Professional Pledge to our Clients
We will be totally focused on you and your services.
We will provide a great experience by starting with a consultation.
We will only use a cell phone approved by the educator as a timer or to take a photo of your hair.
We will maintain a quiet atmosphere.
We will not use profanity, food or drink in our salon.
We will not cluster or carry on personal conversations.
We will have your service checked by our educators before you leave to insure your satisfaction.
We will Erich Your e by giving you more Self Confidence and Self Esteem though our workmanship and care.
Dear Client: Please return so I can Build My Skills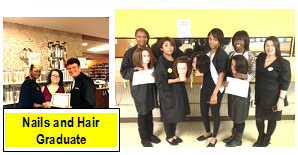 LEVEL 2
Blow dry competition W/ Miss Mari
This week they are in the theme Competition
JA LADDER OF STUDENTS SUCCESS
Mr. AMICO wants to reward all students for positive attendance. Those students that are maintaining their attendance at an 89% or higher will now receive monthly a free new product and hair pass (must maintain the attendance for the whole month). Other students will also get bonus bucks for Chicago Chicago. Plus lots more: If a student moves up the ladder from one level to the next, for an example: 69% to a 79% they will receive $10 Chi Chi bonus dollars Most students will receive some type of ChiChi dollars for acceptable attendance.
A hug is like a boomerang you get it back right away.
Students based on attendance will now receive Bonus Dollars each month to redeem for product at Chicago Chicago, Sept 20, 21th.
Students! Apply now for the 2015-2016 Financial Aid. The 2015-2016 Free Application for Financial Student Aid (FAFSA) became available on January 1, 2015. Just go to: www.fafsa.ed.gov to fill it out. Students should complete the FAFSA as soon as possible to assure full consideration for all types of financial aid. If you need more information on the FAFSA process, please contact a Financial Aid Advisor in Student Services."
Let my soul smile through my heart and my heart smile through my eyes, that I may scatter rich smiles in sad hearts.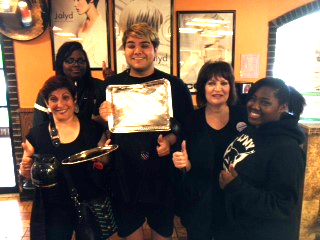 Thanks to all the students who raised $135 for a salon Professional. *BAKE SALE SATURDAY MONEY WAS GIVEN TO A STYLIST IN NEED
Do you have friends who want to attend school? Bring your friends for a tour and earn points towards tools, tickets and JA Bucks, See Admissions for info.
Dress to Impress. The better your hair and make up the more people will respect your image and feel you are qualifed to create their image. The more they respect you the more clients they will refer and the more $$
Are you a member of the JA Stars Text Club? Get the latest info right on your phone, tests, classes, shows and more. Text jastars to 55469