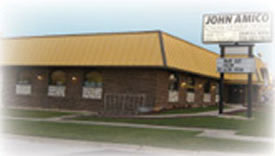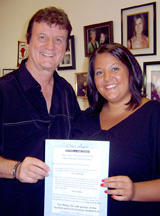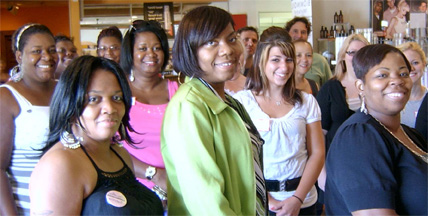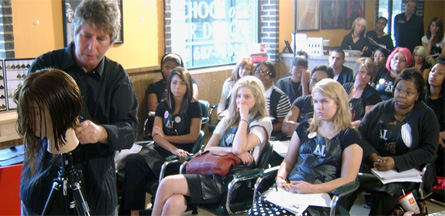 JOHN AMICO SCHOOL OF HAIR DESIGN
It's a Great Day at JA!
Everyday, when I walk from the parking lot into the school, I say to myself, "It's a Great Day."
The excitement of teaching young future professionals is a very exciting opportunity. There are many considerations because being an educator is like being a farmer...you want the tree to grow and bear fruit, however, if you give it too much water it will drown and too little it will die. Just the right amount and it grows and bears fruit.
The same analogy goes for teaching others. We have to look at the big picture and the long term. It's not what we are teaching today, but how it relates to the overall success of students. Students are eager, sometimes to their fault because they expect far more from themselves than they can digest in their first few months of training. They compare themselves to others and in many cases set themselves up for disappointment if they are not as good or don't know as much as other students. Some students have been doing their families' hair for years, so how can anyone new expect to be that good?
Students and professionals a like must realize that they are special in their own way and they will progress at their own rate of speed. There are 9 players on a baseball team and each player has his/her own unique talent for their position.
The similarities of a new graduate or a new salon owner are the same - they want to have everything NOW. All good things take time. With good coaches and challenging mentors, you'll get there! Have the patience of knowing things will be fine as long as you follow the guided path. Remember, successful people have gone before you and they have created the path. Each day will be a new learning experience for individual self-study - whether it's running an ad and reviewing the cost per new client or as a student practicing foils. You have to go through the process. For student foiling perfectly in 30 seconds to 1 minute. As a salon owner getting new clients is the goal for the most inexpensive cost per client. Not to mention retaining them.
So every day in every way.... we work at growing our skills and ambitions with direction from the pilot or your coach to help guide you on a successful course...I know if you got in the cockpit of a 777 you would crash, so let the experience of others help you fly and succeed no matter what's it is in life. Don't become part of the I quit society....I quit my job because I didn't like it, I quit my relationship because I didn't like it...I quit my life by taking enough drugs because I didn't like it. We all need a little help sometimes, and we need to know when to seek it out. Become a life long student, teacher and optimist...you would be amazed how much you can accomplish if you are a positive and happy person!