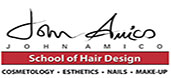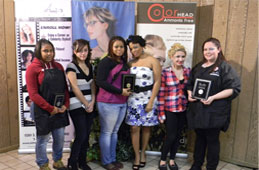 Winners/models of the Men's Competition Awards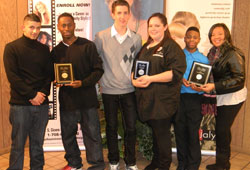 Winners/models of the Senior Competition Awards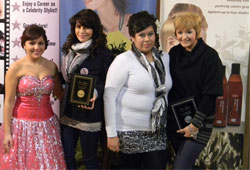 Winners/models of the Master Competition Awards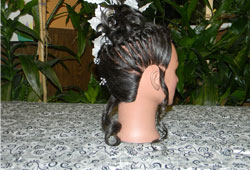 Winners/models of the Master Competition Awards
Express Yourself
An important part of Cosmetology is being able to express the inner creative talents of each student. This is an exciting time for students and we always feature 2 to 3 large competitions each year along with a monthly competition for Level 1 students on their manikins. There are also other types of competitions held during the year.
Holiday Student Stars Competition
We hosted a our Annual Holiday Hair Fashion Competition on Monday, December 5, 2011 at the Oak Forest Community Center
There were 2 different competitions and students could enter both if they wish. The students really showed off their talents. The two different categories were Men's haircut/style and Women Holiday Fashion Evening Style. The competition for the Men's was a pre done competition. Women were completed on site at the competition in front of a live audience. The Woman's Division was divided into 2 groups: Seniors 1- 750 hours and 751 to 1500.




The styles were very creative and very well done. The technical work was well styled and complimented the models. We are proud of every student who entered. These are the winners in each category.
The Men's Open Competition is for all students 1-1500 hours. There were 3 places Silver, Gold and Platinum.
The Woman's Holiday Hair Fashion Evening Competition there were two categories:
The Senior Award, 3 places 1- 750 hours. Silver, Gold and Platinum.
The Master Award, 3 places 751 to 1500 hours. Silver, Gold and Platinum.
The students also contributed a toy, food or clothing to children in Foster Care as their entry fee. This was a great event for a worthy cause and a fun experience for the students, their models and even the judges.
Hair Addition Certification
Students are given a 7 week course in hair additions taught by Alumni Miss Portia. Under her watchful eye she has mentored each of the students starting with in the scalp braiding; sew in tracks and then styling the hair. The various methods taught by Miss Portia have found the students to be very successful, not only on mannequins but on clients.
A recent client said I have been to many salons and this is one the best, she is doing one of the best technical services I have ever had. These students enter in to a school competition. They all did a beautiful job. Portia is class of 2009 and works with Bobby Tedesco class of 1972. It's such a pleasure to see the alumni succeed.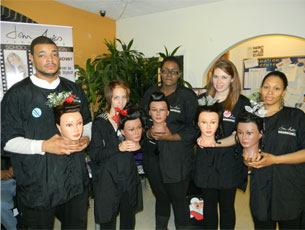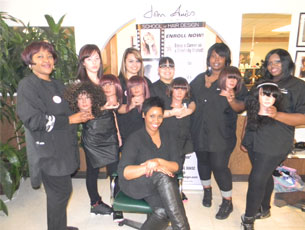 Level II Competition Up Do
Here we had clients and students vote for the mannequin they liked the best. Each student did a beautiful job on the styling. On the left is the winning style along with the other styles being held by the students.
ATTENTION SALON OWNERS: If you are looking for bright, energetic, talented and professional young licensed cosmetologists or recent grads, call us today at 708 687 7800. Some students will also consider relocation.