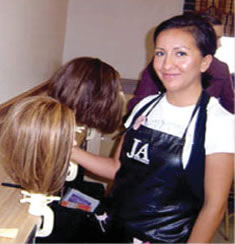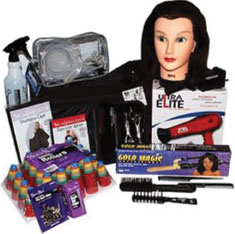 Do You Remember...
Your 1st Day of
Cosmetology School?
Of course, you do! As a professional stylist, we all remember our first day, first haircut and maybe even our first client. How much fun was that we were all full of wonder. Striving to get better - never 100% happy with our work. Talking about hair all day and sometimes all night long. Remember your first beauty show? How exciting! How about meeting a celebrity hair stylist? WOW.....that was a gas!
Now think back to your first job. First real success in the salon and as years went on maybe even the first salon that you owned.
Well, I have like many of you, the thrill of the first. However, it doesn't stop there. You remember your first child, their first day in school, their first communion, first big dance and so on.
The excitement of firsts. First are also "NEW" like a breath of fresh air that it's not the same old stuff.
I recommend that you never look at a goal as the final destination but just the beginning of a new horizon. The journey will never end when you are having so much fun.
Keep that same fresh approach with your clients, staff, family and friends. The excitement of firsts. Feel the grass between your toes and enjoy every minute because sometimes it's over much too soon.