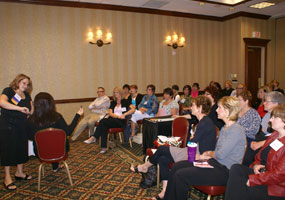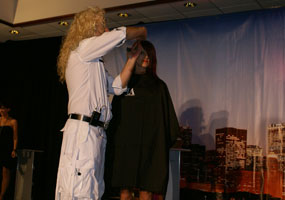 John Amico School Enrolls 125+ Students!
After 40 plus years, John decided it was time for an educational makeover. John's genuine passion for education led him to create in 2008 a new curriculum, staff and support team. Within two years, the new graduates are well on their way to Super Success! The students love the education; especially the shows and seminars that john produces.
We encourage our 10,000 salon professional members to recommend talented friends or family members to join the world of Beauty and become a student. We are fortunate the vast majority of our students are referrals from alumni, salon owners, stylists and educators. As John states, "We are proud of every students' accomplishments whether they have 200 hours or 1500 hours."
"Come visit our school and meet our students," John further states, "you'll want to hire them on the spot. The students have been excelling at color, cuts, texturizing and more. They are the Greatest! We look forward to having them visit with all of you in March at America's Beauty Show, McCormick Place, Chicago, Illinois. For additional School information, including school tours, class schedules and registration, feel free to contact us at: www.johnamicoschoolofhairdesign.com or 1-708-687-7800.