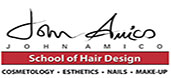 The Beauty Industry has Security, Recognition & A Future
Do you know how lucky we are by having such a wonderful industry? Unbelievable career?
The fact that we are lucky to be in the Beauty Industry makes people happy, while appreciating our workmanship. What's better we get paid! We have the opportunity to enjoy new clients, build friendships, and learn new methods that increase skills. It's also fortunate that in today's economy we have total control over our future, while many people are getting fired or laid off. Even in a down economy clients are always in need of our services. People will not go on vacations, buy a new car or house yet getting their hair done is a small luxury of life. Whether someone is employed or unemployed they still need to keep up their personal appearance and get their hair professionally cut and/or styled for their job or next interview. And, if someone has a Mr. Wonderful or they are looking for a new significant other, they certainly need to look their best and get their hair done.
How many times have you done someone's hair and they say, I just needed to come in for a lift. It happens all the time! That's only a small part of how a hair stylist changes lives. BEAUTY CHANGES LIVES. So, as a student, stylist, salon or spa owner just reflect on this. If anyone ever asks you How is Business? A great reply is, I am blessed to be in the beauty industry!
At the John Amico School of Hair Design we recently had lots of activity...both Fashion and Fun.
First, our new students, with only 3 weeks training, competed in a Level 1 Up Do Long Hair Competition. It's so important that students immediately start developing their creative vision of fashion and form. These students are well on their way to a great career. Congratulations to everyone who competed, all students did outstanding creations.
In mid-July, we also hosted our Annual Success Cruise for students who were winners of our retail sales, client recruitment & retention competitions. John SR, Elaine, Johnny and Miss Erica took the 9 students out for a day trip on Lake Michigan. The students had a fantastic time and it was well deserved.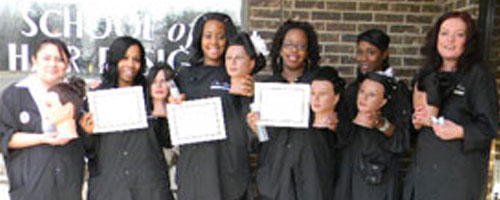 The students did outstanding and creative designs.
Winning Students- Front Row: 1st place (right), 2nd place (left) and 3rd place (center)









This is an example of the beautiful work done by our students with only 3 weeks of school.
Students & Staff enjoy fun, sun and a breathtaking view of the Chicago Skyline on the 2011 Annual Success Cruise