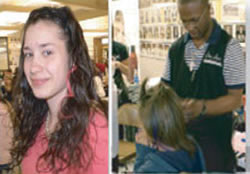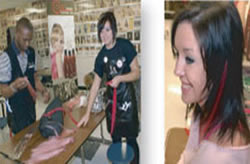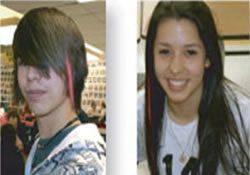 John Amico School Students Help Raise $50,000 for St. Baldrick's
The John Amico Students went to 3 High School in District 218 to shave the heads of the students, faculty, firemen, policemen and just about anyone who was shaving their head. At the Richards High School In Oak Lawn. IL four girls shaved their heads along with 70 men. Some students had raised small amounts while several students upwards of $1,000. The events was over the St Patrick's Day Week and everyone had a lot of fun raising funds for children with cancer. The students got great experience and met some wonderful volunteers who make a difference.
The students also marched in the Oak Forest St. Patrick's Day Parade the Saturday before right in front of the school. The 8 block long parade on Cicero Ave showcases all the local businesses and many of the charities that are raising funds for many in need. Our students loved the exposure and this is giving them the confidence when they graduate to "get out and meet the community". The community will support those that support the community. Good things happen to good people.
Additional fund raising will take place with our students putting pink extensions to hign school students on April 19, 2010 at the Oak Forest High School. The High School will be charging $5 per pink extension. Last year we generated $1,000 in 4 hours. This year we hope to raise $1500.
We encourage all of our member cosmetologists to donate your home time to these worthwhile causes. It is so important to give back and help others who are stricken with this illness.
In March and April the students also have appeared at the Americans Beauty Show, The Kidz Expo, several Career Expos and soon at the Proud Lady Show.